Decades of experience have led Bridger Court Reporters, Inc. to develop a broad range of capabilities when it comes to legal document services. We leverage our firsthand experience with court reporting services and modern technology to provide you with steadfast stenography and reliable eTranscripts in Bozeman, Gallatin County, Four Corners, and Belgrade. Our abilities include: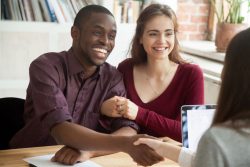 Depositions:

As an experienced provider of court services in Gallatin County, MT with nearly three decades of work behind us, we're able to deliver timely, accurate deposition reporting to our legal partners. We work with quickness and accuracy to provide legal document services that's ready for you to use in preparation for your case—with all the facts and nuances easy to identify in our transcripts.

Zoom & Videotaped Depositions:

We have extensive experience and skill when it comes to video depositions. Trust in us to provide an experienced operator, the right equipment and the foresight for ensuring a well-recorded, clearly understood testimony. We promise proper sound and lighting, alongside any peripheral documentations services you may need to supplement your videotaped deposition.

Meeting Rooms and Video Conferencing:

We can arrange complimentary conference rooms equipped with Polycom capabilities, giving you the privacy and resources necessary to take statements and tape depositions, as well as hold private calls or video conferences. Our rates are affordable and honest, and we have an extensive range of capabilities on-demand, to ensure you're getting the most out of your meeting room.

Real-Time Court Reporting:

We're certified in shorthand reporting (CSR), giving us the unique ability to process real-time reporting and depositions for the convenience of the court. We type swiftly and record with accuracy, able to deliver verbatim playback as needed to help you further your case. We can even mark and annotate transcripts for your convenience and clarity.

Expert Witness Testimony:

Have an expert witness that needs their deposition documented? We're available for legal transcription services for expert witness testimony and are flexible in our ability to schedule reporting services wherever and whenever you need them.
Need to hire one of our qualified court services to document a deposition or expert witness testimony? Contact Bridger Court Reporters, Inc. today at 406-582-0668 and let us provide court reporting services for your legal documentation and eTranscript needs.